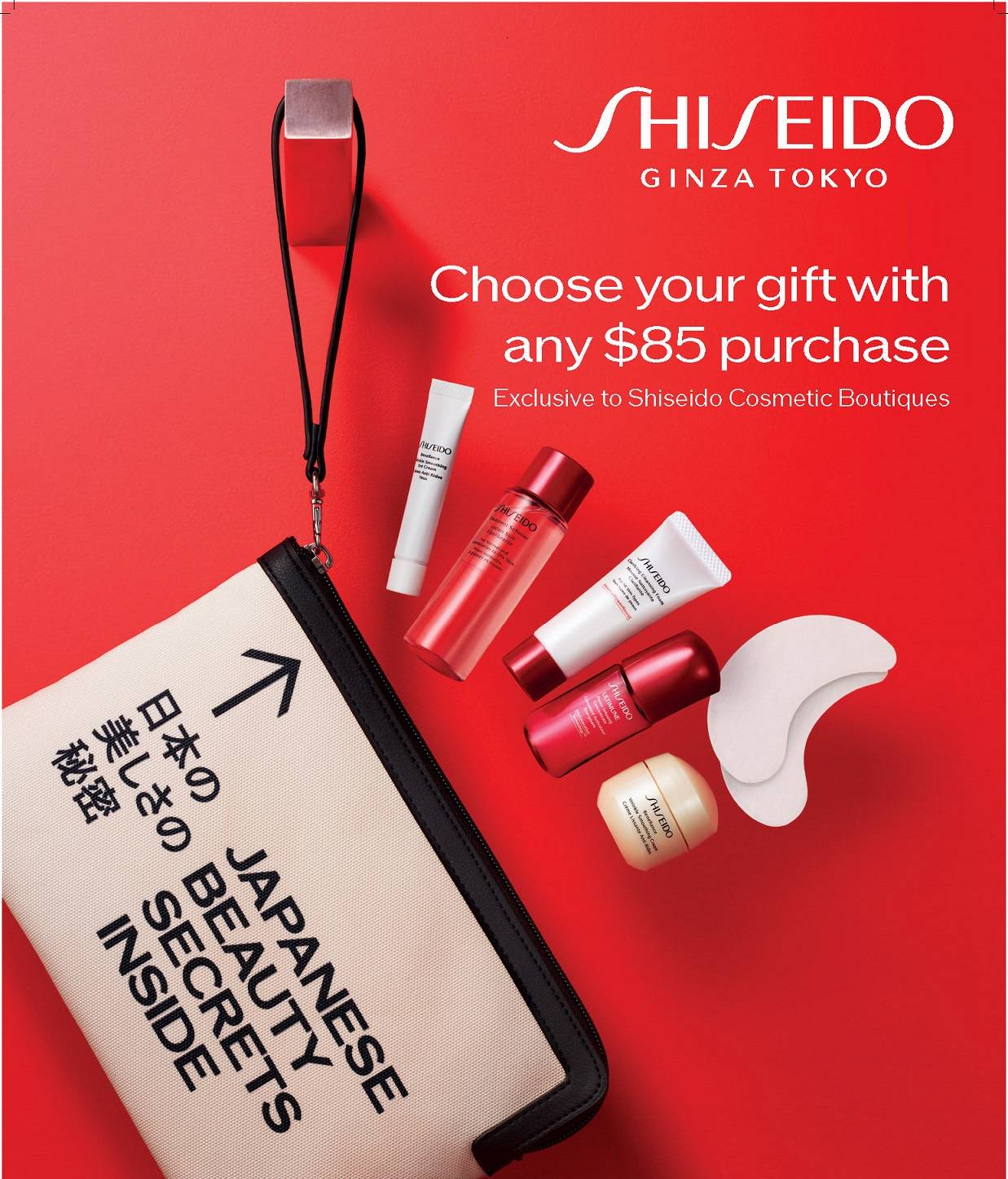 Not including applicable taxes. Excluding gift sets and valid only with purchase of Shiseido products. Samples shown may vary.
For purchase of $150 or more
You may opt to receive additional skincare bonus sets UPTO FIVE for your total purchase in multiples of $85
IF YOU NEED ASSISTANCE MAKING YOUR CHOICE, PLEASE CALL US AT 310-343-3393 OR 909-282-5382 BEFORE PLACING YOUR ORDER.
Any orders in excess of qualified number of Bonus sets will not be processed.