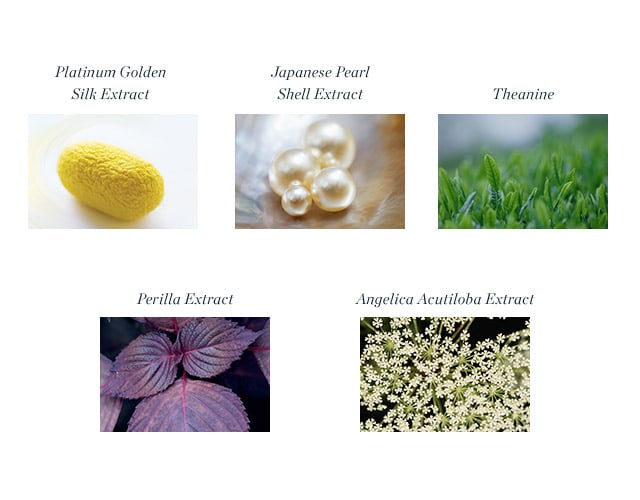 Five Key Ingredients of
Skin-Empowering Illuminator
An essence extracted from rare Platinum Golden Silk cocoons. A rich source of amino acids, with an affinity for skin from Japanese Pearl Shell Extract. Upon drinking can promote relaxation and lower blood pressure with Theanine. The leaves of Perilla have long been used to help lower temperature and soothe stress. Angelica Acutiloba Extract has been treasured for over a thousand years as a herbal medicine for a variety of ailments.
Discover Skin-Empowering Illuminator
Restore Skin. Radiance. Resist Stress.