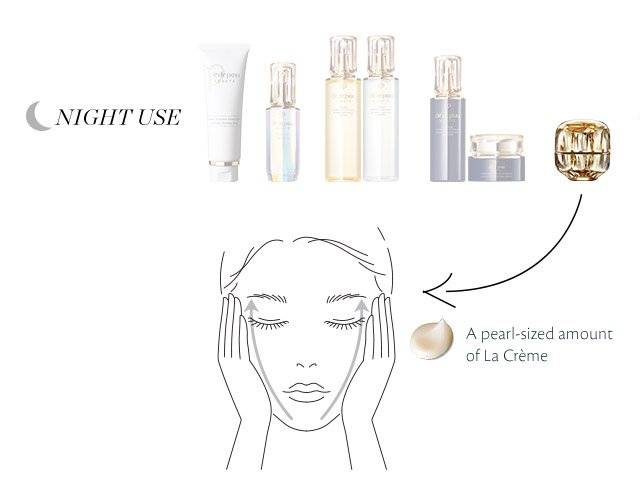 A powerful final step in
an empowering daily routine.
At the end of your night-time skincare ritual, take a pearl-sized amount of La Crème with the spatula.
Smooth over skin.
Press palms against cheeks, as shown in the illustration, and glide from the chin to the temples. Repeat three times.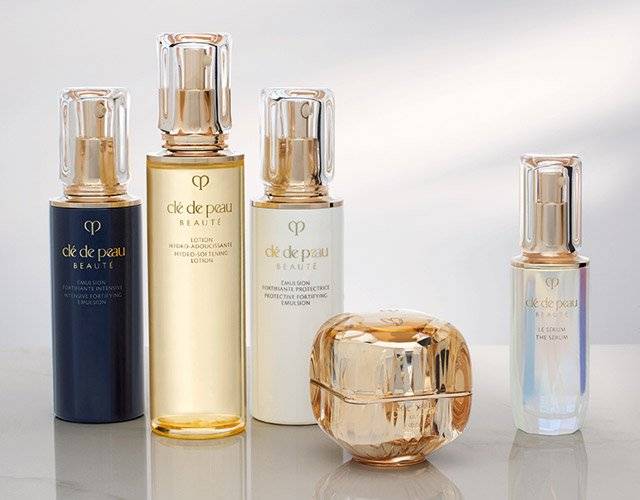 95% I feel my skin is beautifully recontoured.**
100% I feel my skin is incredibly smoothed.***
98% I feel my skin is visibly healthy-looking.**
TEXTURE
100% I feel these products impart a luxurious, sensorial skincare experience.**

*Tested items: The Serum, Hydro-Clarifying Lotion, Protective Fortifying Emulsion, Intensive Fortifying Emulsion, La Crème
** After 12 weeks of use, tested on 89 women.
*** After 8 weeks of use, tested on 88 women.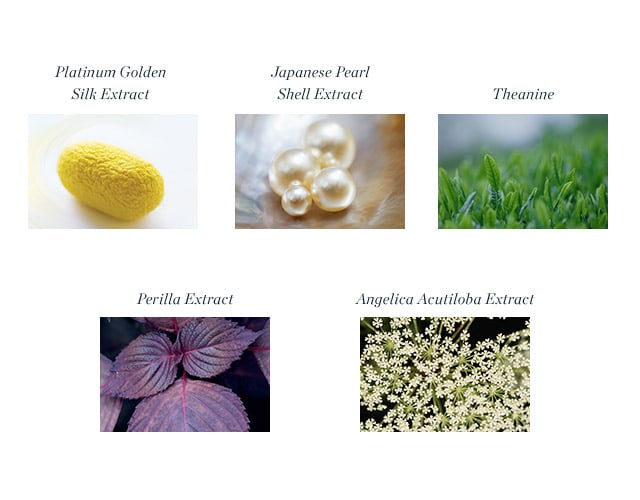 Five Key Ingredients of
Skin-Empowering Illuminator
An essence extracted from rare Platinum Golden Silk cocoons. A rich source of amino acids, with an affinity for skin from Japanese Pearl Shell Extract. Upon drinking can promote relaxation and lower blood pressure with Theanine. The leaves of Perilla have long been used to help lower temperature and soothe stress. Angelica Acutiloba Extract has been treasured for over a thousand years as a herbal medicine for a variety of ailments.
AWAKEN TO REJUVENATED
AND RENEWED SKIN