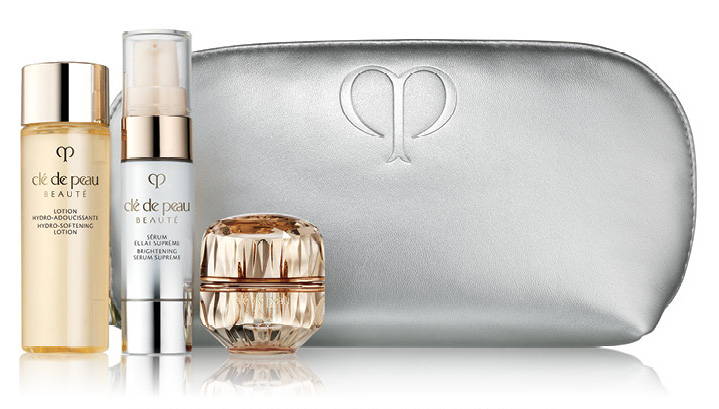 Your Exclusive Gift
$186 Value
For a limited time, receive a complimentary gift with any Clé de Peau Beauté purchase of $250* or more.
You may opt to receive multiple gift sets UPTO FIVE(5) for your total purchases in multiples of $250.
*Not including applicable taxes. Excluding gift sets and valid only with purchase of Clé de Peau Beauté products. While supplies last.

IF YOU NEED ASSISTANCE MAKING YOUR CHOICE, PLEASE CALL US AT 310-343-3393 OR 909-282-5382 BEFORE PLACING YOUR ORDER.
Any orders in excess of qualified number of Gift sets will not be processed.